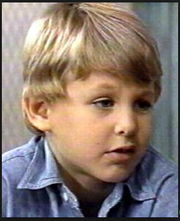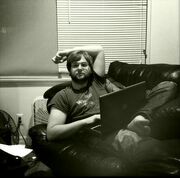 Ari Magder (born, Ari Joseph Magder on May 3, 1983 in Toronto, Ontario, Canada – died on April 27, 2012 in Los Angeles, California, USA) was a Canadian child actor.
He played Daniel "Dan" Jones in forty-one episodes and two Family Specials of Shining Time Station. Ari played on the show for years until 1995 when the specials aired.
Sadly, Ari Magder died in his sleep due to complications of pneumonia at the age of 28 in Los Angeles, California.
Trivia
He, Jayne Eastwood, Elizabeth Hanna, Judy Marshak, Colin O'Meara and Colin Fox all had roles in "Tales from the Cryptkeeper".
He and Peter Fonda both had roles in the movie, "Don't Look Back".
He, Erica Luttrell, Andrew Sardella and Eric Fink all had roles in "Bookmice".
He and Colin Fox both had roles in "Woman on Trial: The Lawrencia Bembenek Story".
He, Ira Glasner, Doug Lennox, Michael Lamport, Elizabeth Hanna, William Colgate, Eric Fink, Ron Gabriel and Richard McMillan all appeared in "E.N.G.".