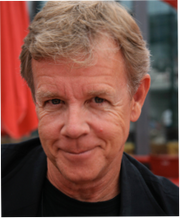 Peter Van Wart is a Canadian actor who played two roles in Shining Time Station. In the episode, Washout, he played a passenger and in the episode, Do I Hear he played a man buying something from Schemer.
Trivia
He, Barbara Hamilton, Judy Marshak, Colin O'Meara, Eric Fink and Michael Polley all had roles in "Road to Avonlea".
He, Peter Wildman, Colin Fox, Larissa Laskin, Marium Carvell, Doug Lennox, Lori Hallier, David Hewlett, Jayne Eastwood, Andrew Sardella, Susan Stackhouse, Kevin Frank, Larry Reynolds, Eric Fink, Barbara Hamilton, Judy Marshak and Colin O'Meara have all appeared on "Street Legal".
External Links